Hi,
The PRR Passenger Pack is back online... and much improved! Better textures (with a big thanks to Simon Hall for the PRR paints!), better LODs, less polycount.
http://golden-age-rails.com/packsrw/prrpax.html
All who already have the cars can of course get the new pack for free, just use your old download links or email me if you have any questions.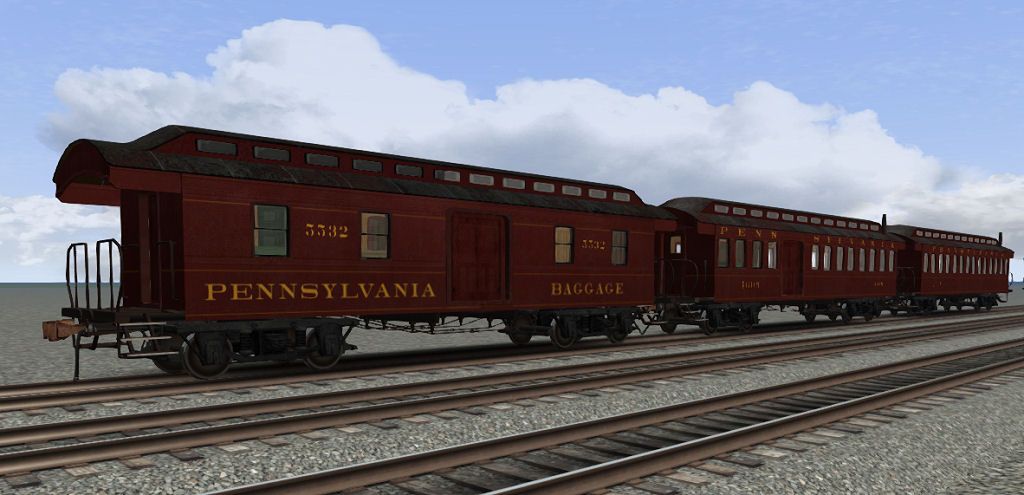 Cheers!
Michael